Ganesh Chaturthi is just around the corner and it is getting difficult to hold the excitement within. One of the most significant Hindu festivals, this festival is celebrated around the world to mark the birth of Lord Ganesha. This year, it all begins on August 31st, 2022. Devotees around the world bring colourfully-crafted idols of Lord Ganesha at home and celebrate it for ten days with much fervour. Like every other festival in the country, people indulge in and feast on a lot of festive food in Ganesh Chaturthi. Some people even observe fasts and prepare a lavish bhog for the deity. From sweets like modaks, puran poli to snacks such as Kothimbir vadi, and more, Ganesh Chaturthi celebrations are just incomplete without food.


Also Read: Ganesh Chaturthi 2022: Date, Time, Significance, Rituals And Bhog Recipe Ideas
Having said that, here're 5 recipes to put together a Maharashtrian Thali for Ganesh Chaturthi 2022. Take a look.
1. Masala Bhaat
Rice tossed with an array of rustic masalas and vegetables, masala bhaat goes very well with raita or any spicy gravy. Garnish it with freshly grated coconut and you are good to go! Find the recipe here.
2. Katachi Amti
Next up, we bring you a lip-smacking Maharashtrian style dal made with yellow gram dal. Tempered with chillies, aromatic garam masala, curry leaves, and mustard seeds. Find the recipe here.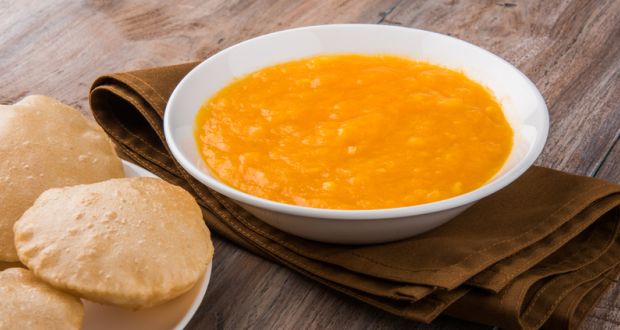 3. Puran Poli
How can we forget this quintessential sweet treat while listing Mahrashtrian recipes for a thali. This recipe is made with maida flatbread stuffed with sweet lentil filling - ghee laden puran poli is just irresistible. Click here for the recipe.
4. Kothimbir Vadi
One of our favourite Maharashtrian snacks, Kothimbir Vadi is made with dhaniya (coriander leaves). This recipe is first steamed and then fried to perfection. For the complete recipe of Kothimbir vadi, click here.
5. Modak
A spread for Ganesh Chaturthi is just incomplete without modaks. Prepared in a variety of ways, this delicacy is indulging to the core. From chocolate modak to whole wheat modak and more, leaving us spoilt for choices. Click here for some recipes.
Indulge in these recipes, this Ganeshotsav and let us know how you liked them!